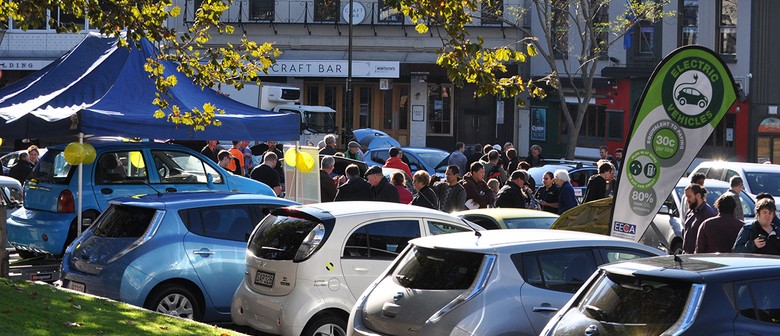 Electric cars are taking off slowly in New Zealand but momentum is building. In December, according to the Energy Efficiency & Conservation Authority (EECA), NZ celebrated the 6000th electric vehicle (EV) registration; at the same time in 2016 there were 2,547. 62% of 2017 registrations were used vehicles. Nissan don't sell their LEAF new in New Zealand despite it being the world's most popular electric car but they are planning to roll out the 2019 model here. Good 2nd hand imports from Japan and, less commonly the UK are available and there are some reputable dealers providing wonderful service.
Our experience!
We bought our 2016 30kwh Nissan LEAF X from Steve and Mindy Greenwood of Drive EV in Taupo. They had just started their business importing electric vehicles and demand was so high, they were selling the cars before they got them off the boat. When we found them, they still didn't have the signage up and only had a couple of cars on the yard but they both drove only EVs and we were impressed by their practical knowledge, enthusiasm and service. They let us take a car home for a weekend to try it out and see if we could charge it on our power system. Good sales tactic, Steve. We fell madly in love and then had to wait nearly 3 months for ours to arrive. Our car was like new, had 1000 km on the clock and cost about the same as a new Toyota Corolla Hatch.
Where can you find out more?
Valuable support and information from EV drivers is available through Facebook Groups and there is now a lot of information online, see below, but the best thing to do is talk to someone who has an EV. Or take one for a drive.
I have to admit here, I was a little nervous about the car at first. It was so far from what I knew that I didn't particularly trust it. So I researched, a lot and ear bashed the Man of the House about every detail, every day. Must have driven him nuts. But knowledge is power and by the time we picked up our car I was ready for it. Now, I just get in and drive. True, long trips require a little planning but that's half the fun.
Still not convinced?
EVs are easy: like driving an automatic car, put it in Drive and put your foot down.  Cheaper to run: EECA has calculated that the fuel running cost of an EV is the equivalent of paying $0.30/L, or approximately 15% of the cost of running an equivalent sized petrol vehicle.
Charge at home: anywhere there's a power point, plug it in at night and wake up with a full 'tank'.
Less pollution: even when you take into account raw material extraction, battery manufacture, vehicle manufacture and shipping, BEVs (BEV = Battery electric vehicle, PHEV = Plug in hybrid electric vehicle) emit 60% fewer climate change emissions over their full life cycle than for petrol vehicles. (From EECA)
Quieter, smoother, less maintenance: no gearbox, no oil changes, no spark plugs, about 10% of an ICE (internal combustion engine) vehicle's moving parts.
Some helpful websites:
https://www.electricvehicles.govt.nz/
https://www.energywise.govt.nz/on-the-road/electric-vehicles/
http://flipthefleet.org/resources/
https://www.facebook.com/groups/655827161203344/   (NZ Nissan LEAF Owners Group)